Our plants
We have 7 sites in Frace and Spain and more than 1 300 team members. We support pharmaceutical firms in developing and manufacturing their products (drugs and medical devices) in the following areas:
• Oral solids (tablets, coated or dragees, capsules and soft gel capsules);
• Non sterile mono dose (sachet, powader and liquid sticks);
• Sterile multidose with or without preservatives (nasal sprays, eydrops and ear drops);
• Freeze dried forms sterile and non sterile.
As a specialist CDMO, Synerlab Group can manufacture all types of batches : clinical, pilot and industrial batches. We have a unique savoir faire in small to mid size series and our clients are mostly major players on our markets. Our services also include a devlopment center with a strong skillset in galenics, analytics and phase 1 to phase 3 batch production.
Operational excellence
We are a French based pharmaceutical manufacturing firm with a mostly European span. Our products are safe and secure and respond to GMP certifications.
GMP certifications are either State or EU driven directives in quality assurance. They apply to both human and veterinary medicines.
A project based ambition
Our highly performing industrial tools together with deeply engaged teams allow us to support our clients in the development and their product industrialisation. In order to anticipate and better respond to their needs we have identified several scale up projects we are engaged in:
• Lean management and continuous improvement: Synerlab Group have embarked on a Lean management method in order to define a framework for best practices in improving productivity and enhancing site capacity. It is also the opportunity to diffuse a culture of Lean management favoring autonomy and ownership for the teams;
• ERP
• Serialisation : as of Feb 9th 2019, every drug needs to be identified through an only number of series allowing control across the board. This is a global demand for traceability but Europe has chosen serialisation as the option.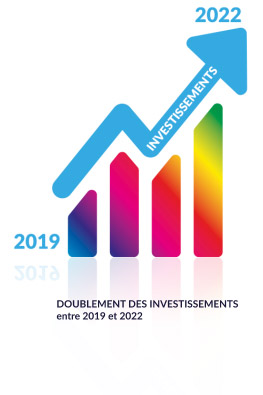 Investments to be realised
Eye drop line
PHR
Packaging line
BTT/LAF/SPX
Sterile filling line and freeze dryer
LYO
Fluidised bed dryer
LAF
Capacity enhancement
Syndev
GMP levelling
BTT | SPX | PHR | LYO | SYNDEV | LAF
ERP based Digitization
BTT | SPX | PHR | LYO | SYNDEV | LAF
Premises rationalisation
BTT | SPX | PHR | LYO | SYNDEV
A dedicated site to dry forms
1979
67150 Erstein
Turnover 2019 :
33,4 m€
302 employees
Development
Solid forms
Contributors
Excellence center
For over 30 years, BTT have been manufacturing dry forms (tablets and capsules). As a leader in the industry, their clients are a wide spread (generics and non generics) in Europe.
A dedicated tool for small to mid size series
Flexibility and client orientation are the lever to improve perfomance at BTT. Regular investment is carried out in order to enhance capacity and offer a wider range of manufacturing processes.
Apart from proper manufacturing as their core business, BTT offer a large range of services :
> Regulatory dossiers,
> Technical support to product development,
> Industrial transfer,
> Process validation,
> Stability studies,
> Routine analyses
Equipment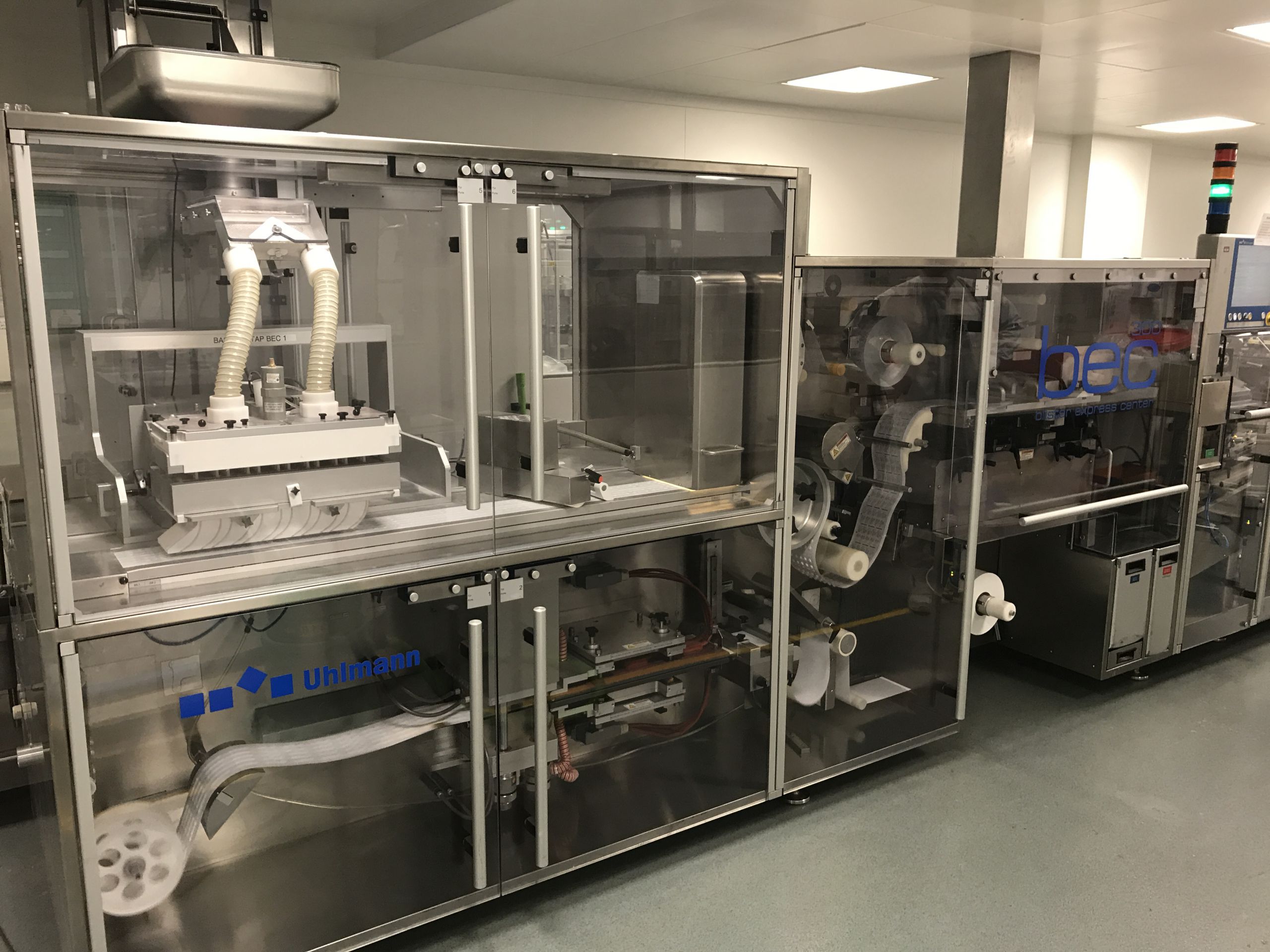 high speed blister packaging bec 1&2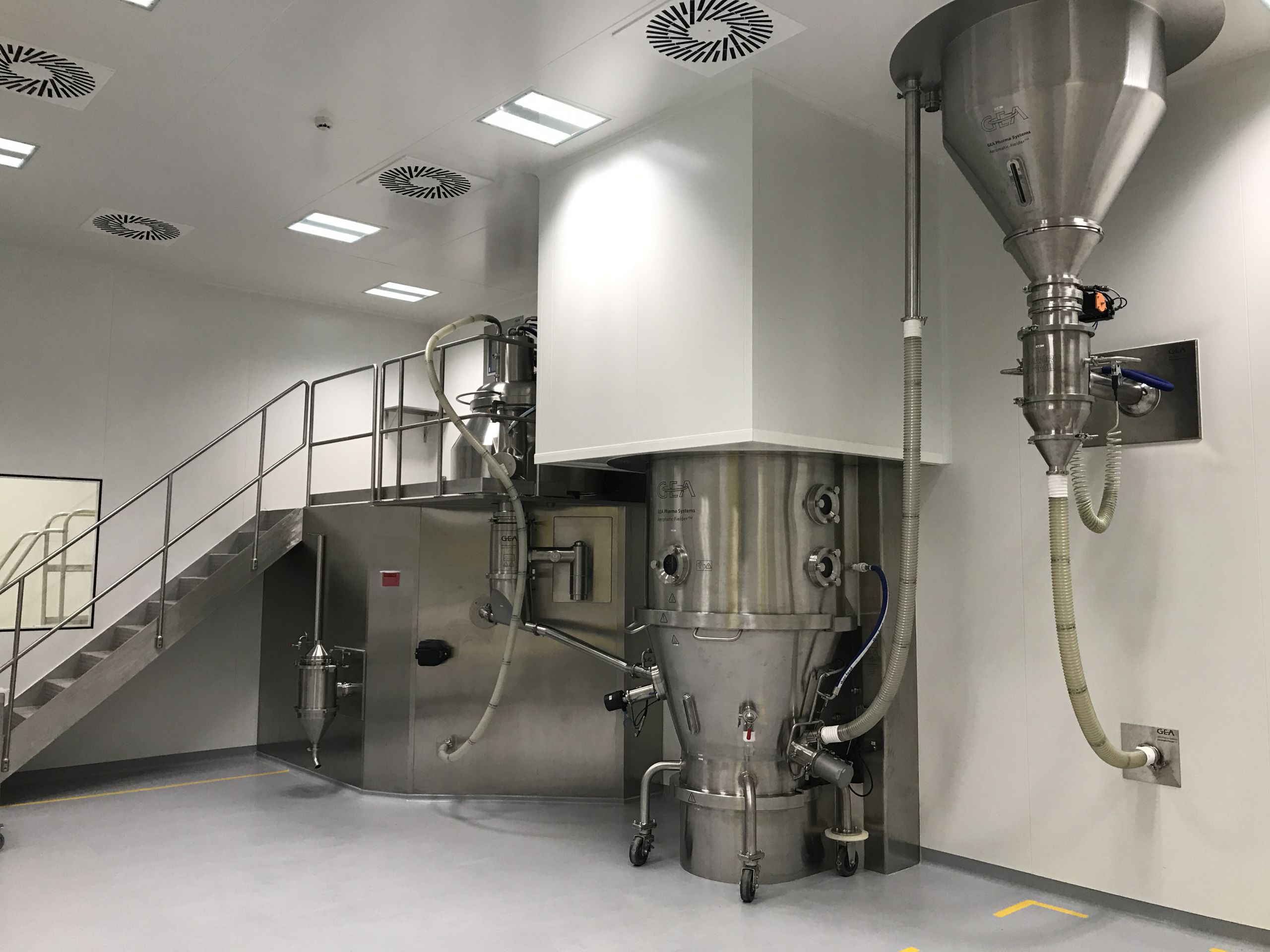 high shear mixer and fluid bed dryer line
European leader in subcontracting
1970
78540 Vernouillet
Turnover 2019 :
39,1 m€
348 employees
Solid forms
Multidoses
monodose
Development
Contributors
Excellence center
Specialist in dry and liquid form manufacturing
SPX are among European leaders with important industrial capacity. For over 50 years, long term partnerships have been established with pharmaceutical firms thanks to the unique know how of the company in industrial transfer, manufacturing and packaging. 300 employees are working at SPX.
A whole sachet range
SPX are specialised in dry forms (tablets, capsules, dragees and sachets) and offer one of the most important sachet packaging capacity. Building capacity enhancement allows an increase in production as well as manufacturing (fluidised air bed granulation) and packaging (blisters, alu-alu strips, unicadoses).
Equipment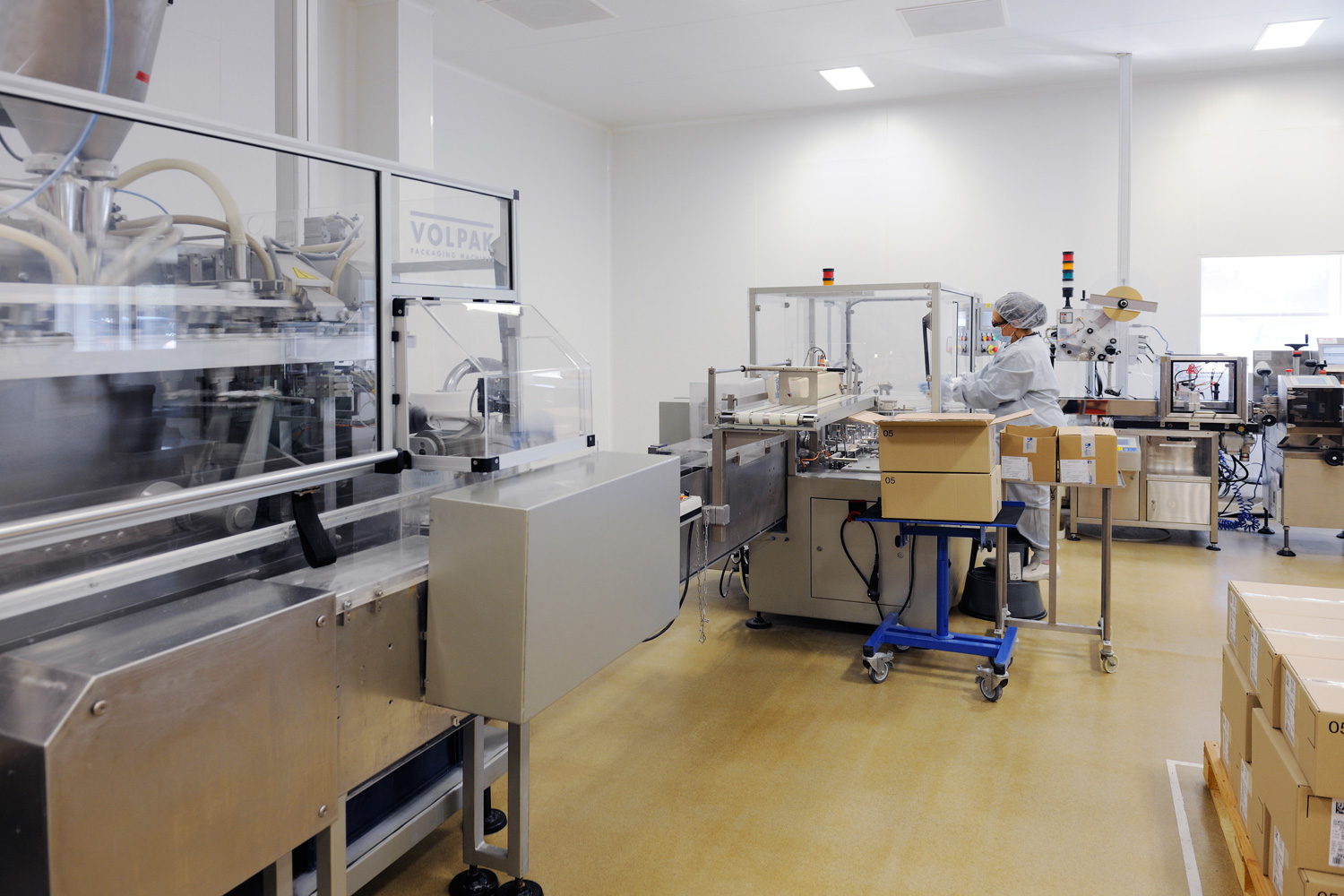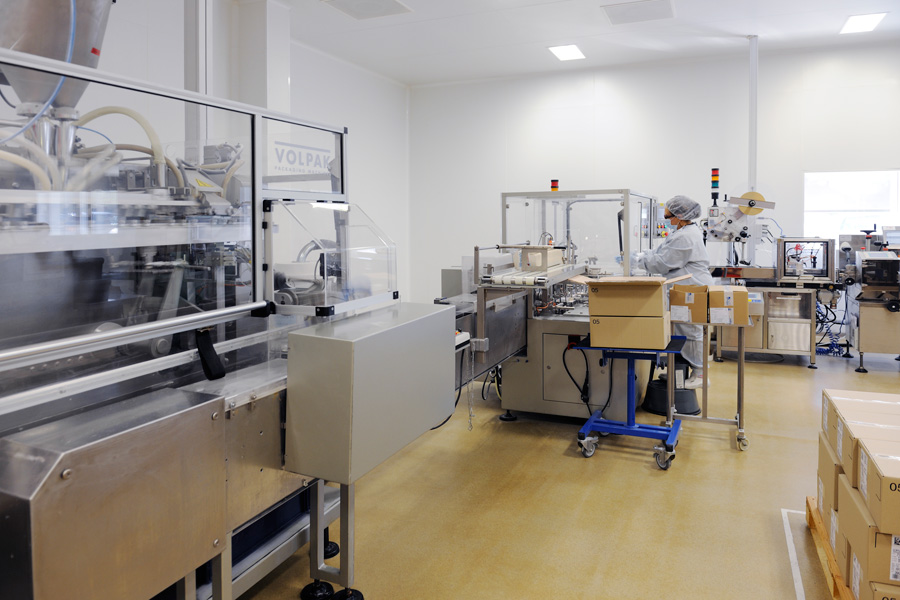 A dedicated site to non injectable sterile liquid forms
1989
67150 Erstein
Turnover 2019 :
28,6 m€
167 employees
Development
Multidoses
Contributors
Excellence center
For over 30 years Pharmaster have been based in Erstein, Alsace. Thanks to this acquisition, Synerlab have been able to extend their product portfolio and their international reach.
They offer innovating solutions for wide scale industrialisation and production of with or without preservative non injectable liquid sterile products. The site also specialises in aseptic filling for ophtalmic, auricular, mouth, topic and nasal solutions. Thanks to 140 employees, the site is able to answer most clients' requirements.
A tailored support

In order to respond to a quick market growth, Pharmaster offer a complete range of services from support to development to industrial transfer.
Continuous improvement of products and services quality, flexibility and competitiveness as well as a clear customer focus are the keys to our success.
Equipment
New pharmaceutical storage building
New pharmaceutical storage warehouse
New raw materials weighing area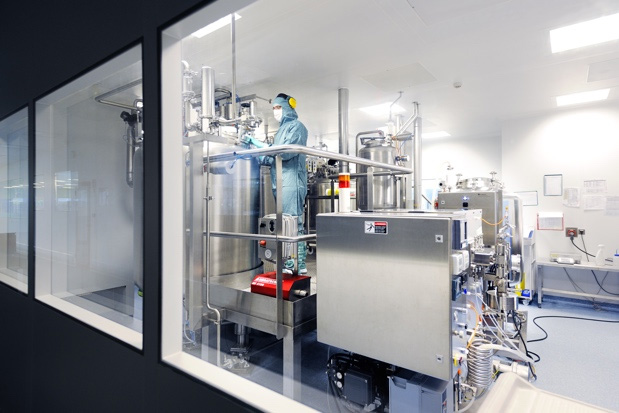 Freeze drying specialist
1984
13300 Salon de Provence
Turnover 2019 :
6,1 m€
48 employees
Development
Freeze drying
Contributors
Excellence center
With broad expertise…

Synerlab Lyofal offers one of the largest and most divesified freeze drying capacity in Europe, in particular those of gryogenic and extreme cold. For over 30 years, Lyofal have designed end to end solutions from R&D to large scale production. Biotech born API, diagnosis reagents, cosmectic care and hemostatic sponges are among the products being developed at Lyofal.
To allow excellent third part services for freeze dried products, important investments are carried out onsite. From a few litres to several thousands, we are able to freeze dry sensitive substances in bulk, vials or patches.
Freeze drying : an extreme cold process to dry sensitive products
Preservation of fragile substances in aqueous medium, solvent extraction, solubilization faciltation : freeze drying offers many advantages. Client satisfaction is our main concern. As a consequence our quality standards are at their highest. 1000 sq meters of nonclassified clean rooms, D classified to A under laminar flow are available to adapt to clients' needs and requirements. Do not hesitate to reach out, our project teams offer a service of freeze drying process optimization for your products.
BIOTECH ventures
For several years, Lyofal have been supporting Biotech ventures in developing complex freeze drying cycles for inactivated or live strains. Our clients deliver their bulk post purification and we tailor solutions to:
Route their products while respecting cold chain
Production from clinical batches to encapsulation in BSL 1 and 2 (technical batches, phase 1,2, 3 clinical batches
Bulk production once market approval is obtained
Other expertise

Synerlab Lyofal also offers drying and preservation services for archives and art pieces having undergone damages.
They also have invented Vinocolor, a coloring powder made out of grapes allowing wine makers to enhance their packaging.
Equipment
Lyophilisator SMH 155 under laminar flux A/B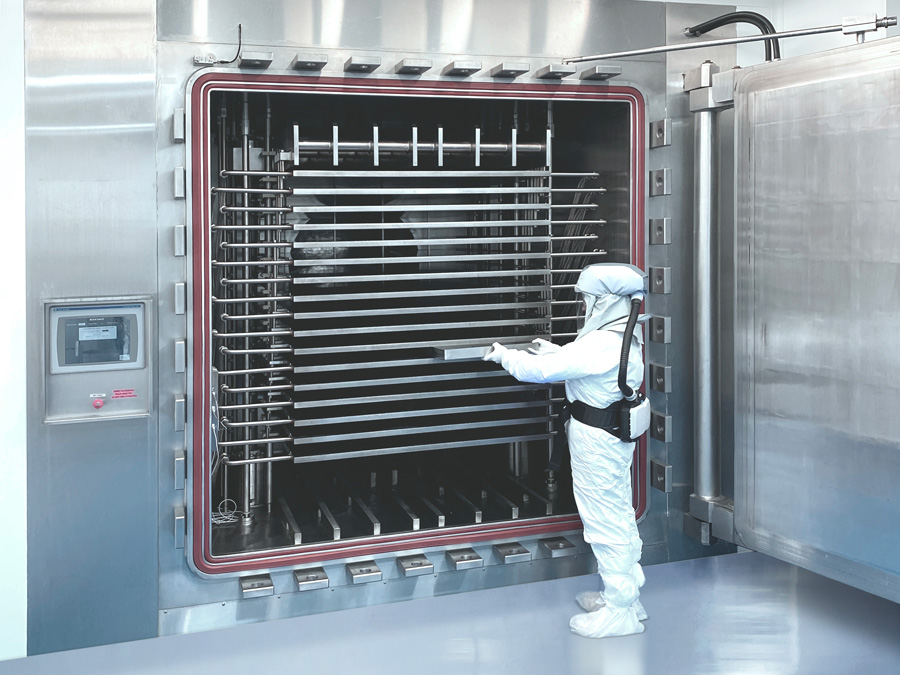 Pharmaceutical development center
1992
45000 Orléans
Turnover 2019 :
4,5 m€
46 employees
GMP certified site dedicated to solid, semi solid and liquid forms (oral, nasal, topic and optic)
Synerlab Development is located in Orléans and certified as a « pharmaceutical laboratory ». In house equipment allow large capacities (from a few grams to sevral kilograms of API) adapted to different project types : new chemical entities development, « life cycle management », OTC, générics for all products : pharmaceuticals, veterinary, cosmetics, food supplement and medical devices.
Our core business : pharmaceutical development of innovating drugs
Synerlab Development designs efficient solutions from R&D to regulatory batches. Phase 1 to 3 clinical batches as well as commercial batches for niche markets are elaborated. A la carte services depending on clients' expectations are available. Any of these projetcts can benefit from analytical and regulatory assistance and support to offer clients the full range.
Synerlab Development anticipates best industrialisation solutions through close upstream collaboration with manufacturing plants in the Group or through studies involving scale transposition to transfer formulas to manufacturing sites of our clients. Anticipation, flexibility and impeccable service are the cornerstones of Synerlab Development. Indeed in pharmaceutical development, each project is unique and being able to adapt and satisfy our clients' needs is what we stand for.
Development project management:
• A dedicated team for non stop project coordination;
• Client demand analysis and « target product profile » definition;
• Dedicated project manager as client interface;
• Multi disciplinary project (analytics, galénics, QA);
• Daily project management within agreed timelines;
• Permanent linking with relevant experts to the project succes (regulatory, pharmacocinetics etc).
Equipment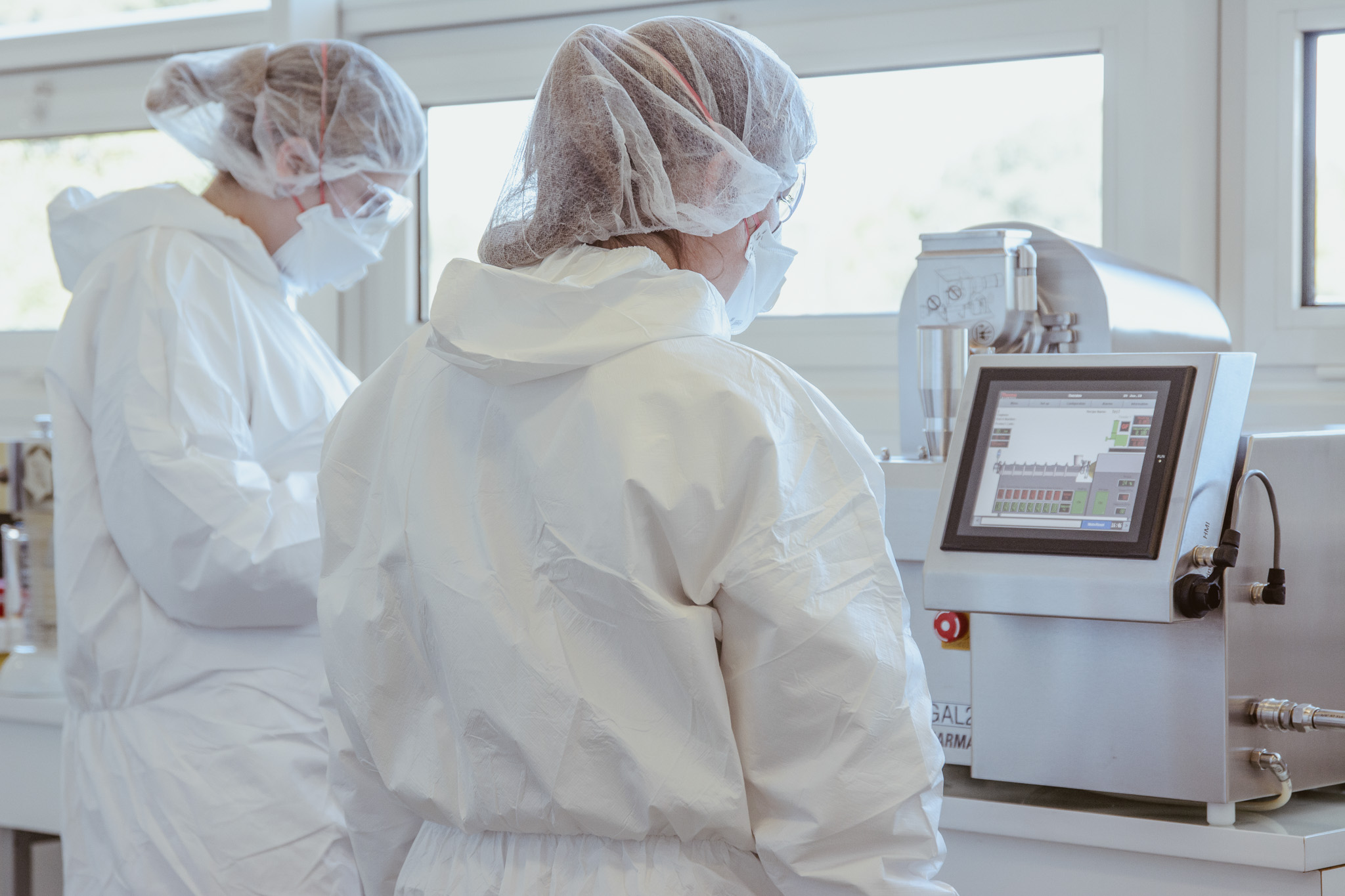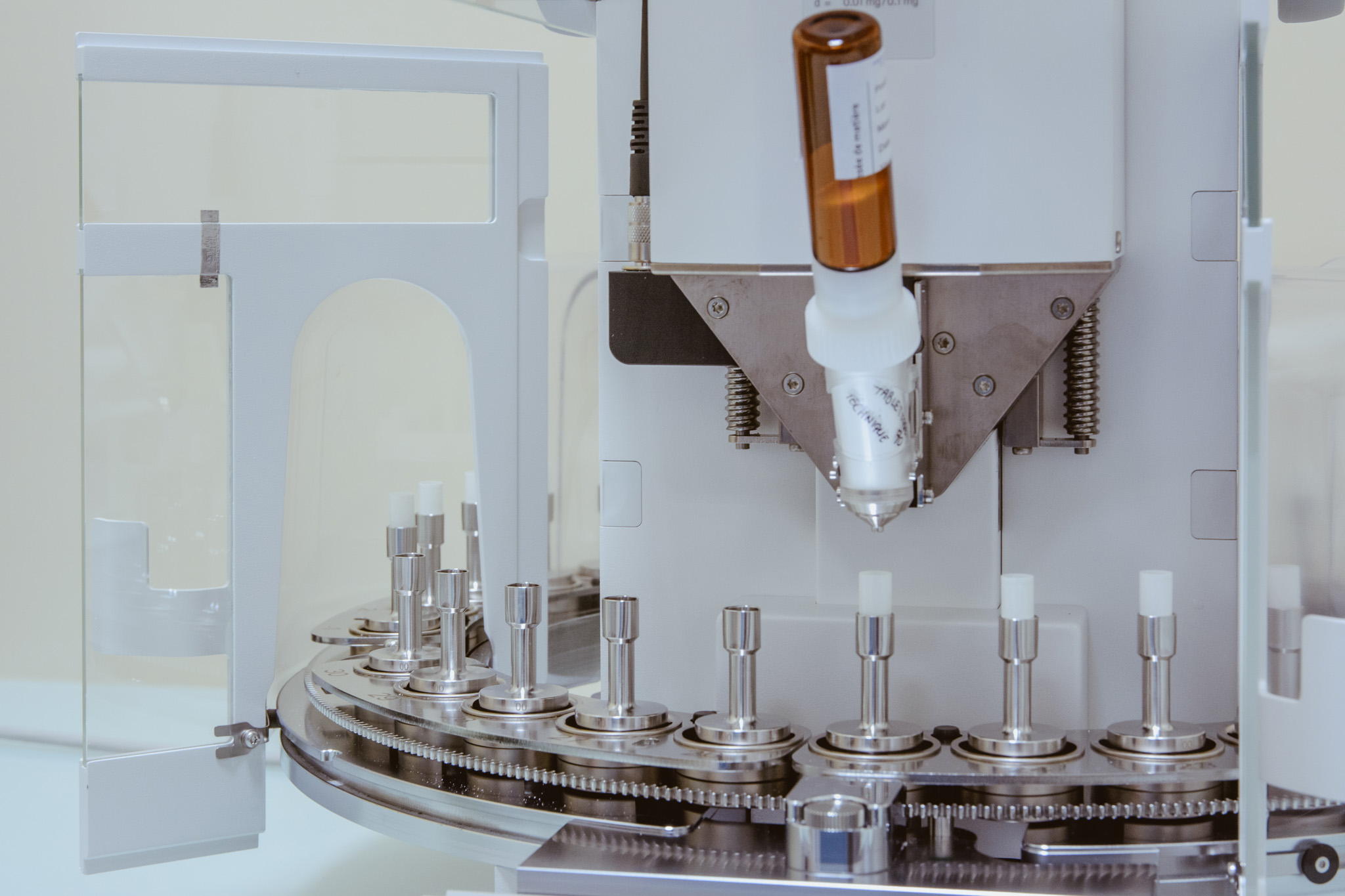 Microbiological safety post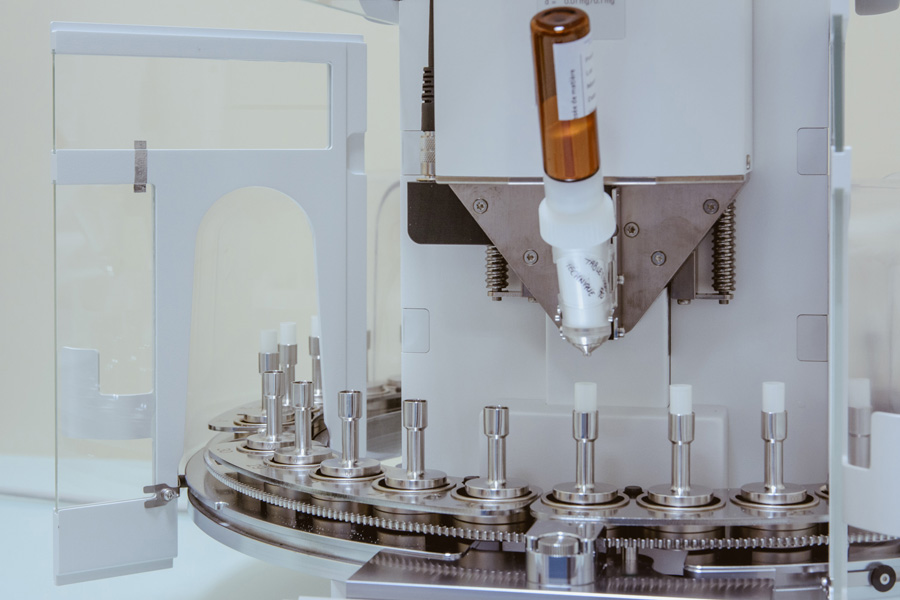 A multispecialist CDMO that offers various production and development services
1970
Alcala de Henares
Turnover 2019 :
31,5 m€
263 employees
Development
Freeze drying
Multidoses
Solid forms
monodose
Contributors
Excellence center
For over 20 years, Alcalà Farma are addressing different market segments : prescription drugs, generics, OTC and food supplements. Alcalà farma partner with European pharmaceutical labs and offer a complete range of services from analytical development to manufacturing as well as registration of dossiers.
The site has a recognized expertise in developing soft gel capsules, liquid and solid stick packs as well as sachets. Moreover Alcala Farma have the ability to manufacture most pharmaceutical forms with numerous packaging options : dry, topic, non sterile liquid, injectables and dry frozen.
A complete range of food supplements and OTC dossiers

Alcalà Farma have developed a rich portfolio of OTC and food supplement dossiers for the Spanish and beyond markets. Dossiers include anti coughing, anti flu (adult and children), pain killers, anti digestive disorders and insomnia.
R&D teams at Alcalà Farma offer both formulation of products to be as re formulation of existing products.
Equipment
New dynamic drying line for manufacturing of soft gelatin capsule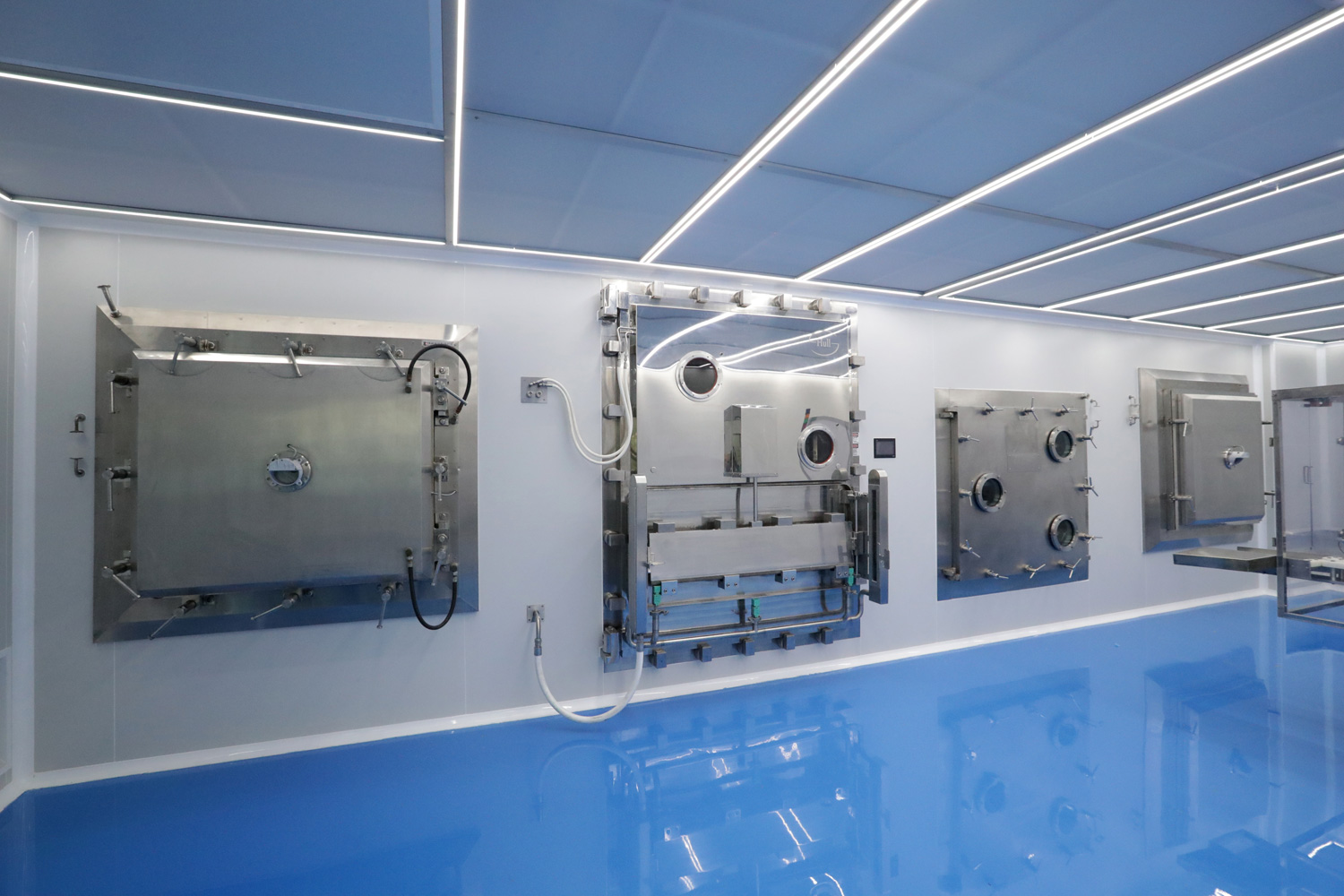 New freeze dryer in the renovated sterile area with highest technology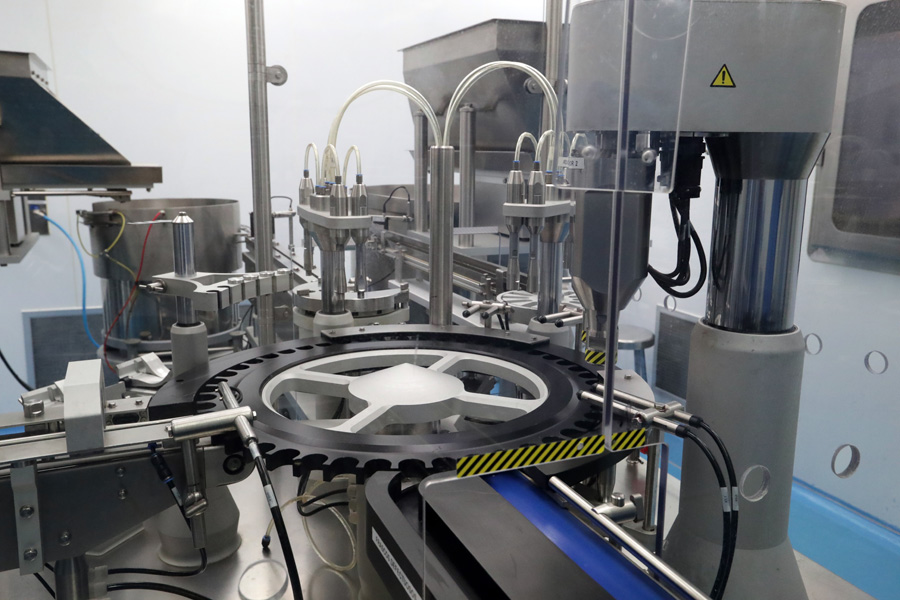 Tableau des expertises par site de production
Secondary packaging
Secondary packaging
Unicadose®
Large volume plastic bottles
Glass and plastic bottles combined with preservative free spray pumps
Preservative-free multidose plastic dropper bottles
Conventional plastic dropper bottles (aseptic filling)
Conventional plastic dropper bottles
Jars (clipping/screwing cap)
Bottles
Aluminium strips
Alu/Alu blisters
Blisters
Granulation processes
Granulation processes
Fluid bed granulator
Dry/Tray drying oven
Dry blend
Roller compaction
Drying/Fluid bed dryer
High shear granulation
Primary packaging
Primary packaging
Freeze drying
Multidoses
Single doses
Dosage forms
---